The Foothills Medical Centre is the single Southern Alberta hospital for a wide range of specialty services including trauma, clinical neurology, cardiac sciences, tissue and organ transplantation, complex general oncology surgery, and cancer care. Within these areas of care there are a number of subspecialties in which teams are world-class leaders. It is also home to the largest integrated teaching and research collaborations in Canada, resulting in medical innovation across a variety of cross-functional teams.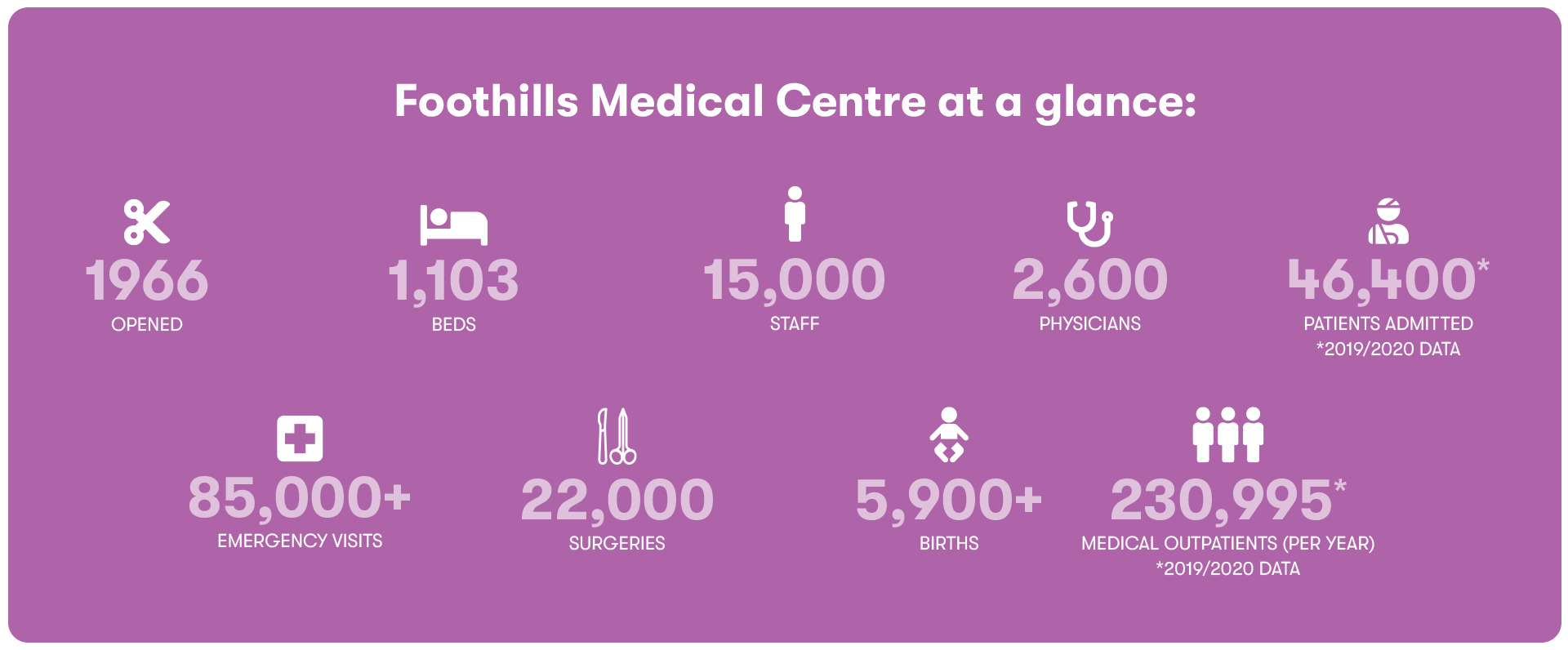 The need for more investment in women's health is now.
This year's lottery will support Foothills Medical Centre in advancing care, with a particular focus on women's health. Foothills is the only centre for many specialty services such as pelvic floor, breast health, cancers of the uterus and ovaries, and perinatal mental health.
We are learning more about the complexities women face when it comes to their health and why, for example, women have a predisposition to experience chronic disease, such as heart disease and osteoporosis.
Women make up 51% of the population, yet only 2% of Canadian research funding is dedicated to women's health. Sex-and-gender related disparities continue to persist in Canada's health system. Women are more likely to die of preventable illnesses and bear a higher burden of chronic illnesses.
Source: Canada, Budget 2021
Did you know: